Rev. William Barber calls Sen. Tim Scott 'shame & a disgrace' for not opposing citizenship question on census
By The Christian Post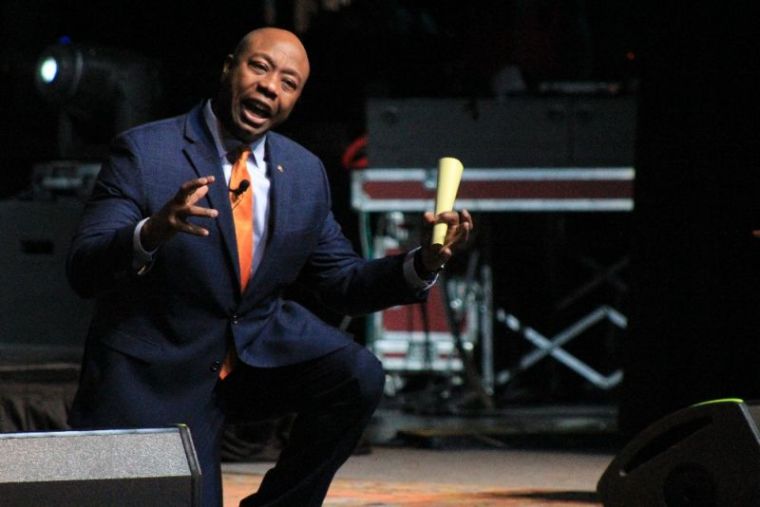 William J. Barber II, pastor of Greenleaf Christian Church in Goldsboro, North Carolina, called Republican and South Carolina Sen. Tim Scott a "shame & a disgrace" for not opposing the inclusion of a controversial citizenship question on the 2020 census.
Scott was standing next to Attorney General William P. Barr during a press conference Monday when Barr explained that his office was exploring all available options, including an executive order, to get the citizenship question on the census form despite the Supreme Court blocking its inclusion last month.
"Sen Tim Scott, a descendent of slaves that America counted as 3/5 of a person, stood silently beside AG Barr as he said he thinks he has a way to put a citizenship questions on the census that would undercount people & under-appropriate representation. A shame & a disgrace," Barber, a liberal political activist and MacArthur "genius" fellowship recipient, said Tuesday morning in a tweet that has since gone viral with some 30,000 likes and more than 9,000 shares.
Source:The Christian Post