Sadie Robertson offers message of hope: We have a God who's in control of everything
By The Christian Post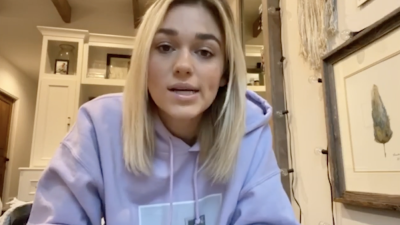 Christian speaker and reality TV star Sadie Robertson shared encouragement for her fellow Americans having to cope with so much uncertainty.
"We're going through something that's really scary. Something that's out of our control. Something that is causing us loss and sadness," she said of the coronavirus pandemic in a message recorded in April for Fox Nation's "Messages of Hope."
Her message was published this week following the unrest that arose after the death of George Floyd, who died in the custody of Minneapolis police on Memorial Day.
Source:The Christian Post