The old soldier rests amidst Norfolk's maritime past and present
By The Christian Post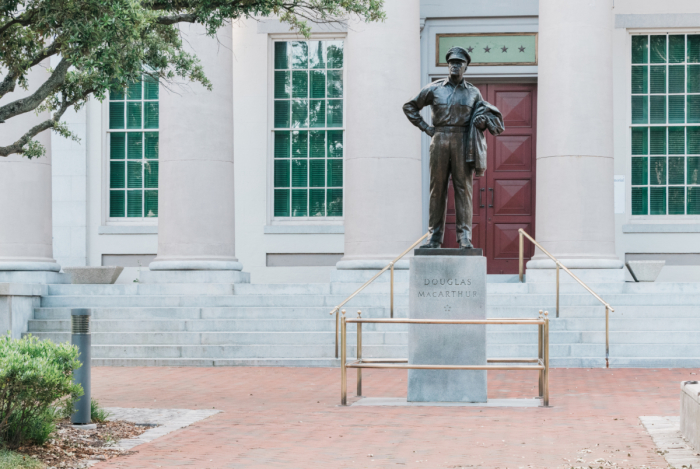 Fifty-five years after his death, the old soldier still looms large in Norfolk.
General of the Army Douglas MacArthur, the World War II icon known for his service in the Philippines and then receiving the surrender of Imperial Japan aboard the USS Missouri in Tokyo Bay, wasn't from here. Yet, he adopted the city of his mother's birth and the city adopted him.
His final resting place is the old city hall and courthouse-turned-MacArthur Memorial. Sadly, the handsome mid-19th century Greek Revival edifice is hemmed in by modern office towers, parking garages and a massive 1.1 million-square-foot urban shopping mall. At least the mall bears his name.
Source:The Christian Post