Trump announces school prayer guidance; 9 agencies draft religious freedom rules
By The Christian Post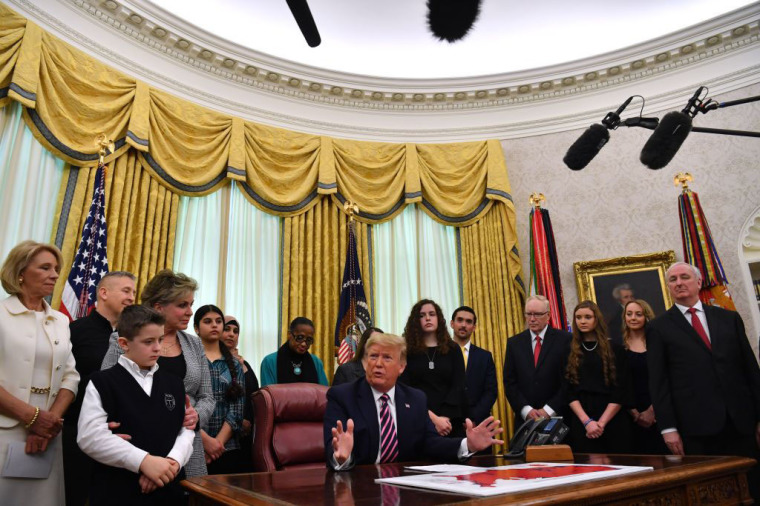 On National Religious Freedom Day Thursday, the White House announced several new rules and memos designed to roll back "discriminatory" federal regulations as well as promote teachers' and students' right to pray in public schools. 
President Donald Trump was joined in the Oval Office by Christian, Jewish and Muslim students who have suffered some form of discrimination as he introduced new regulations and guidance promoting religious freedom.
Among them is the announcement that the U.S. Education Department will send out memos to secretaries and administrators in all 50 states stressing that they can't prevent teachers or students from praying in public schools. 
Source:The Christian Post