Trump says he's not looking to reinstate family separation policy
By The Christian Post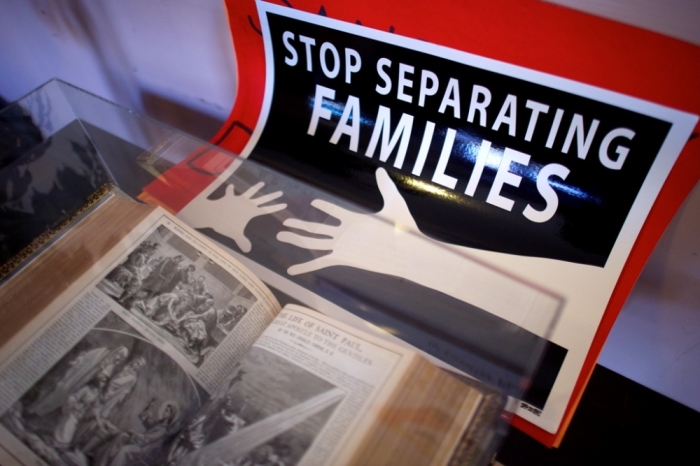 President Trump on Tuesday said he's not looking to reinstate the controversial family separation policy for immigrants seeking asylum and those entering the country illegally, but felt it was a good deterrent when the practice was in place, according to The Associate Press. 
"I'm the one that stopped it," Trump told reporters during a sit-down in the Oval Office with Egyptian President Abdel Fattah El-Sisi when asked about reinstating the policy. He insisted that it was his predecessor, former President Barack Obama, who first separated children from their families at the border, the AP reports. But "once you don't have it (the family separation policy)," he added, "that's why you see many more people coming."
"We're not looking to do that," Trump said, according to NBC News, in an attempt to assure reporters that his administration wasn't going to reinstate its zero-tolerance policy of last year. 
Source:The Christian Post