Trump urged to condemn China's religious freedom abuses in trade talks
By The Christian Post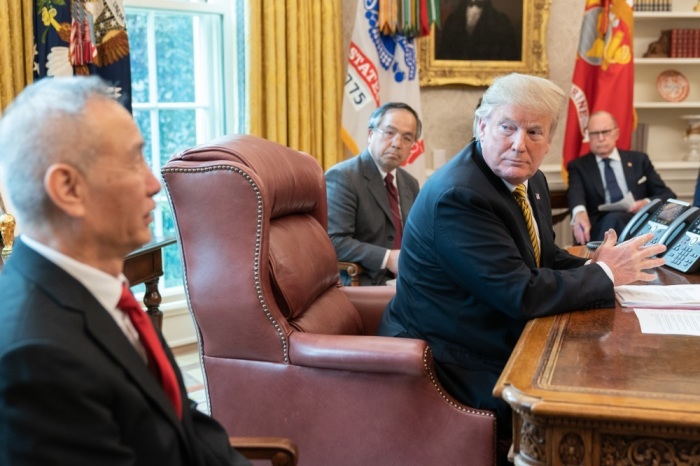 The Trump administration was strongly urged by a congressionally-mandated commission to bring up the continued persecution of Christians and other religious minorities with China's top trade negotiator during this week's trade talks in Washington.
The bipartisan U.S. Commission on International Religious Freedom, which includes three evangelical leaders who've engaged informally with the Trump White House, called for administration officials to discuss China's systemic persecution of Christians, Uighur Muslims and others minorities with Vice Premier Liu He during his visit.
Liu's visit comes as the U.S. Department of Defense estimates that as many as 3 million Uighur Muslims have been sent to detention camps in the Xinjiang province of China, while countless Christians, Buddhists, Falun Gong practitioners and other religious adherents continue to face arrest, imprisonment and the closing of their houses of worship.
Source:The Christian Post