US evangelical leaders held meeting with Saudi crown prince on eve of 9/11
By The Christian Post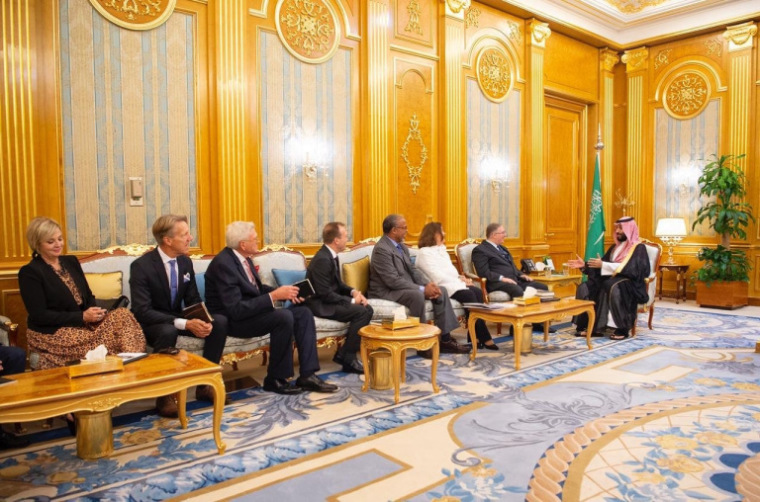 On the eve of the anniversary of the 9/11 terrorist attacks, a delegation of American evangelical leaders met with Saudi Crown Prince Mohammed bin Salman to discuss the state of religious freedom and the battle against extremism in the kingdom. 
The delegation — led by joint U.S. and Israeli citizen and author Joel Rosenberg — also met with a wide range of senior government and military officials where they discussed planned reforms as part of the country's 2030 Vision and visited the ancient Nabatean city of Al-Ula. 
Tuesday's meeting also included Saudi Ambassador to the U.S., Princess Reema bint Bandar; Minister of State for Foreign Affairs, Adel al-Jubeir; Vice Defense Minister, Prince Khalid bin Salman; and Secretary-General of the Muslim World League, Sheikh Mohammed al-Issa. 
Source:The Christian Post