'VeggieTales' creator talks America's sin of racism, conservative pushback, how Jesus would respond
By The Christian Post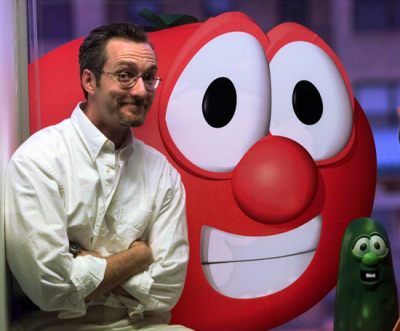 Phil Vischer, creator of the popular Christian animation "VeggieTales" and voice of Bob the Tomato, has been actively using his platform to address issues of racial injustice. The Christian Post spoke with the animator to discover his passion behind tackling these issues and his response to his conservative followers. 
Following the police-involved death of George Floyd, many Americans are discussing issues pertaining to race and the debate around systemic institutionalized racism. To add to the discussion this month, Vischer first penned a blog, titled Racial Injustice has Benefited Me - A Confession, which he followed up with a video, "Race in America," that's available on the Holy Post channel on YouTube.
Below is an edited transcript of Vischer's conversation with The Christian Post (watch full video interview below) where he talks about why he, as a Christian, feels a responsibility to push back against racial injustice. He revealed some of the conversations he's had with conservatives surrounding his stance and why he is willing to speak out whether people try and take it out on "Veggie Tales" or not.
Source:The Christian Post