Video of Canadian pastor forcing police out of church during Passover celebration goes viral
By The Christian Post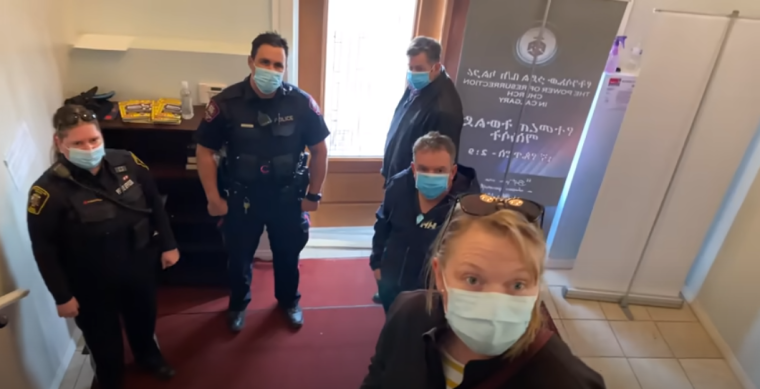 A video documenting a confrontation between a Canadian pastor and local police who entered his church without a warrant has gone viral, receiving millions of views in less than 48 hours.
Pastor Artur Pawłowski of Calgary's Street Church shared a video of an encounter he had with local police and government officials who entered the church during a Passover celebration on Saturday.  
The video was also shared by a Twitter user with the handle @Mrtdogg Saturday, which has received nearly 3 million views. 
The video was amplified by Ezra Levant, a Canadian political commentator and the founder of Rebel Media. It shows the heated pastor yelling at the government agents to leave his church building, calling them the "Gestapo," a reference to the secret police in Nazi Germany.
Source:The Christian Post