VP Mike Pence: Spend more time in prayer than online
By The Christian Post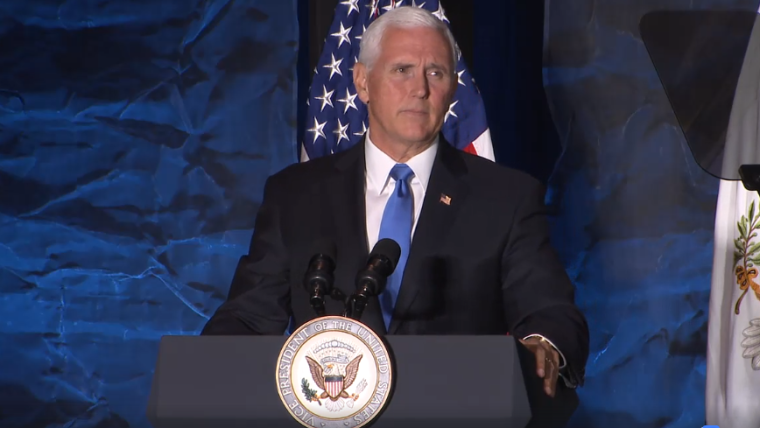 Vice President Mike Pence is urging people to spend more time on their knees in prayer than they do online, particularly when faced with challenges. 
Speaking at Alliance Defending Freedom's fireside chat Tuesday, the vice president addressed the controversy that surrounded his wife, second lady Karen Pence, earlier this year when it became known that she was returning to teaching art part-time at a Christian school in northern Virginia where she previously taught when he was a Congressman.
Immanuel Christian School in Annandale, Virginia requires adherence to a statement of faith belief that includes the historic Christian teaching on marriage and sexual ethics. Faculty must maintain "a lifestyle based on biblical standards of moral conduct." Much of the secular media reported this as yet another example of the Pence's supposed disdain for LGBT persons.
Source:The Christian Post