Wycliffe Discovery Center hosts free virtual tour of Bible translation museum during lockdown 
By The Christian Post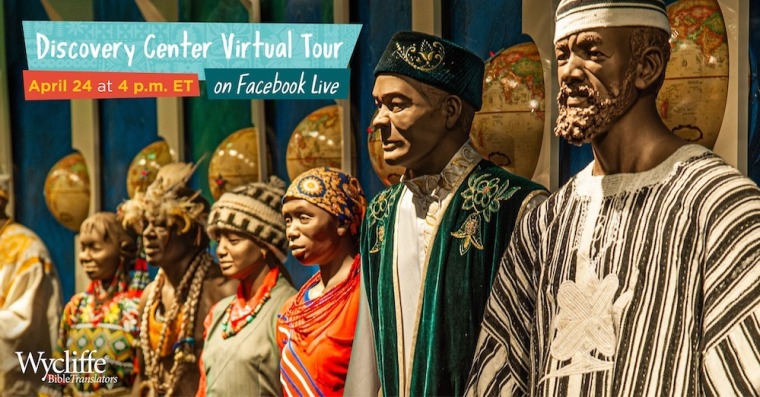 The Wycliffe Discovery Center that highlights decades of Bible translation work done around the world is hosting a virtual tour Friday for everyone who's at home during the quarantine. 
Wycliffe USA will host a Facebook Live tour starting at 4 p.m. Eastern time and take viewers around its Bible translation museum in Orlando, Florida. The museum has been closed to in-person tours since March due to a state shutdown in response to the new coronavirus outbreak.
The museum showcases the impact of Bible translation work around the world and how it can change lives. The virtual tour will offer viewers an opportunity to learn more about Wycliffe's mission and how their work has impacted the many cultures they've reached.
Source:The Christian Post